Lawyer tries to overhaul civil jury process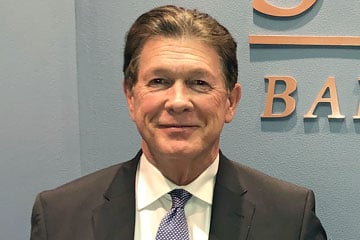 Jeff Strype, Personal Injury and Medical Malpractice Lawyer, Toronto
A Toronto personal injury lawyer is not giving up his fight to reform the province's civil jury process, despite a setback in the Ontario Superior Court of Justice.
In Kapoor v. Kuzmanovski, Regional Senior Justice Peter Daley ruled against the plaintiff's motion to either exclude anyone who pays car insurance premiums from the jury pool or give him the right to challenge them for cause.
But plaintiff's counsel Jeff Strype has already applied for leave to appeal the decision to the Divisional Court, claiming drivers should be struck from the jury due to an inherent conflict of interest created by the risk that large damage awards pose to their own premium levels.
He says he would like to see Ontario follow the lead of other jurisdictions, such as Quebec and the United Kingdom, where juries are no longer allowed in motor vehicle cases. In others, such as B.C., he says reforms such as a legislated right to challenge jury panel members for cause, and expensive jury fees have helped level a playing field that otherwise seems tilted in favour of insurance companies.
"I think we have a serious problem; we're the last bastion of the civil jury in the free world, with the possible exception of the U.S., where they have their own issues," says Strype, the principal at Strype Injury Lawyers in Toronto. "I think I speak for the plaintiffs' bar when I say that this has to be remedied. We need more openness and transparency about how these triers of fact are arriving at their verdicts."
Trying motor vehicle accident cases without a jury would also have the added benefit of saving time and courtroom space in an era of squeezed resources, according to Strype. As well as the problems caused by judicial shortages, he says, civil cases are more likely to be delayed because of the Supreme Court of Canada's decision in R. v. Jordan, which imposed strict deadlines on criminal cases heard in Superior Court.
"Jury cases take twice as long as judge-alone trials, so that could free them up to do so much more work," Strype says.
Read the whole article here: Law Times News Article