WHAT TO EXPECT WHEN WORKING WITH STRYPE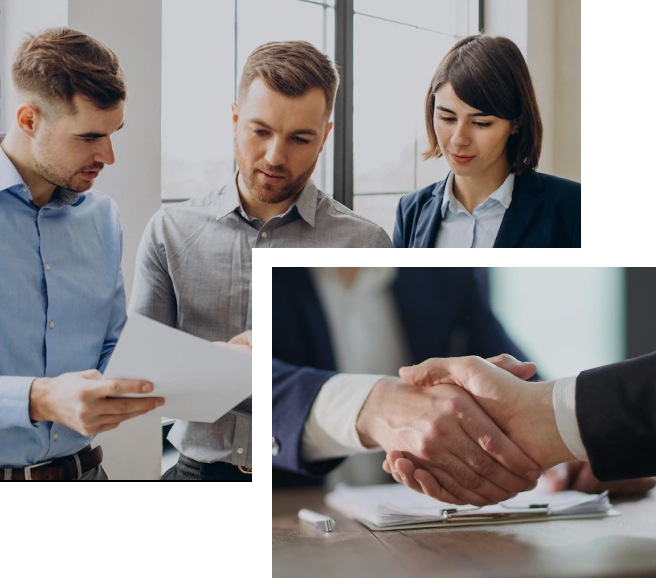 SUPPORT. EXPERIENCE. ADVOCACY.
With more than 50 years of combined experience as personal injury lawyers in Toronto and throughout Ontario, our team can deliver life-changing settlements that help clients maximize their post-injury potential. Learn more about our diverse team of lawyers and support staff.
WHAT TO DO AFTER AN ACCIDENT
Seek medical help

Report the accident to police and/or other relevant regulatory body (e.g., in the case of a workplace accident)

Notify your insurance provider

Contact a personal injury lawyer to examine your case
Our experienced personal injury lawyers can assist you in cases regarding

Motor vehicle accidents

Injuries
Spinal Cord, Brain Injuries, and More

Claims
Class Actions, Mass Torts, and More
Ontario personal injury lawyers work on a contingency fee arrangement. This arrangement means that your lawyer receives compensation only if they win your case or agree to a settlement out of court. If the case is lost, then your lawyer receives no compensation. The specific details of your contingency agreement will be discussed with you if we decide to move forward with your case.
We offer free consultations to our potential clients. Contact us today and tell us about your situation, and our team of personal injury lawyers, paralegals, insurance, financial, disability, benefits, and administrative professionals are here to listen and help.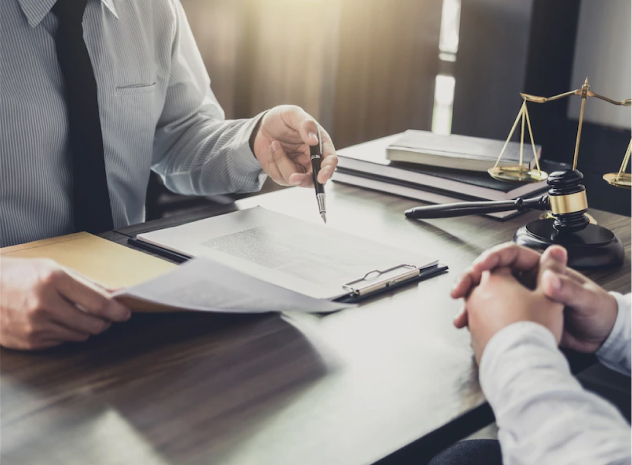 If you've been injured in an accident, one of the essential steps you need to take is to talk to an experienced Ontario lawyer about your case. These are the steps that Strype Injury Lawyers will take with regard to your case:
Investigation

Once one of our lawyers agrees to start working on your case, you must send all accident-related documentation to them. This includes the following:

Photos and videos
Medical records
Police and witness reports

Statement of Claim

After your lawyer reviews the evidence, they will issue a Statement of Claim. This statement outlines the legal and factual arguments of your case. The Statement of Claim is then served on all defendants.

In the Province of Ontario, you must initiate a lawsuit within two years of the date you knew or should reasonably have known of the incident and related injuries. Reaching out to a personal injury representative as soon as possible is important.

Statement of Defence

Once the defendant(s) receive your Statement of Claim, they will file a Statement of Defence as a way to refute any claims made against them.

Examinations for Discovery Process


The defendant and the plaintiff submit their affidavit documents to each other. An affidavit of documents is the technical term for all the documentary evidence important to each side's case. After the documents have been exchanged, the plaintiff(s) and defendant(s) will be examined by the other side's lawyer. These examinations provide each side with further details not contained in the documentary record.

With the help of an independent mediator (a legal third party who is not part of the case), all parties will meet and attempt to resolve your case. Some regions, such as Windsor, Ottawa, and Toronto, have mandatory mediation. In other regions of Ontario, mediations are voluntary.

Pre-Trial

If your case has not been settled by this point, it will be placed on a trial list. Before beginning that trial, however, the parties will attend a Pre-Trial. A Pre-Trial is similar to mediation in structure but with the added benefit of having a Judge act as the mediator. A Judge will weigh in on the issues and see if they can facilitate a resolution between the parties. If this is not successful, the trial will continue as planned.

Trial

Each party gets to present evidence before the Court and call witnesses to testify. Once both parties have made their case, a judgment will be delivered. If a party is dissatisfied with the outcome, they have the option to file an appeal with the court.
FREQUENTLY ASKED QUESTIONS
Can I get compensation after an injury or an accident?
If you are not at fault in the accident you will have two avenues to pursue compensation. They are called tort and accident benefits. However, if you are at fault you will be limited to recovery under accident benefits.
What are accident benefits?
Any person injured in an Ontario motor vehicle accident has the right to certain mandatory benefits from an insurance company. These rights are found under the Statutory Accident Benefits Schedule.
Learn more here (Link to Government Regulation)
Who pays accident benefits?
If you, as the injured party, have your own insurance, your company will offer these benefits. If you do not have insurance, but are listed as a driver on someone else's policy, that insurer will be liable. If you are not a driver at all, or have no insurance at all, the insurance of the vehicle responsible for your injuries will respond. In any other circumstance you may have the right to recovery under the Motor Vehicle Accident Claims Fund.

NOTE: INJURIES OCCURRED WHILE A DRIVER IS UNDER SUSPENSION OR WITH INVALID INSURANCE MAY RESULT IN A LOSS OF BENEFITS.
What benefits am I entitled to?
If you were employed and worked 4 weeks prior to the loss, or 26 of the 52 weeks prior to the loss, you may be entitled to income replacement benefits. This is calculated at 70% of your gross weekly income, to a maximum of $400. weekly (unless you have optional benefits for a higher rate). It should be noted that if you are eligible for short or long term disability through your employer, that must be claimed first.

There are non-earner benefits available to those that meet the complete inability to carry on a normal life after the loss. There is a 4 week waiting period and you may be eligible for $185.00 weekly. This may be available to a maximum of two years.

Caregiver benefits are available to those who have been catastrophically injured and who provided care to someone in need of it.
What are medical and rehabilitation benefits?
If you have sustained minor injuries, you may be eligible for up to $3,500. For non-catastrophic injuries you may be eligible for up to $65,000. Over a period of 5 years after the accident. For catastrophic injuries you may be eligible for up to $1 million over a lifetime.
Other benefits
You may be eligible for other compensation such as:
Expenses of visitors
Housekeeping, if catastrophically injured
Damage to clothing, glasses, hearing aids, etc.
Death and funeral benefits
What is tort?
Also known as third party claims, your tort claim may provide compensation for all economic losses that arise from an injury. This includes past and future loss of income, future health care expenses, pain and suffering, loss of enjoyment of life/companionship and any other out of pocket expenses that have not been compensated for under accident benefits.
What is attendant care?
Attendant care benefits are available to those who require an aide to assist them in managing everyday living tasks that they can no longer perform due to injuries. This may consist of tasks such as cooking, bathing, grooming, dressing, hygiene, mobility, and more. You will be assessed for this benefit and under the current legislation you must be able to prove incurred expense. Incurred expense is defined as follows:
the insured person has received the goods or services to which the expense relates,
the insured person has paid the expense, has promised to pay the expense or is otherwise legally obligated to pay the expense, and
the person who provided the goods or services did so in the course of the employment, occupation or profession in which he or she would ordinarily have been engaged, but for the accident
Attendant care is not paid for minor injuries. The limit for attendant care is $3,000.00 monthly however, this limit is combined with medical rehabilitation for a maximum of $65,000. over the 5 year period after the accident. A person who has been catastrophically injured may qualify for up to $6,000. monthly to a lifetime maximum of $1 million.
What if I am too injured to work?
You will likely be entitled to accident benefits, which will provide you with an income while you wait for your claim to be settled.
How long will it take until my claim is settled?
The process in Ontario is lengthy, and often claims are not settled for many months or even years. Our team will keep you advised of the progress of your case at all times.
I was misdiagnosed by the emergency department of a hospital and have suffered serious health and medical consequences as a result. Am I entitled to sue?
Possibly. Call our office to discuss the details of your case and we will help you decide whether further legal action should be pursued.
My baby has cerebral palsy and/or brain damage which occurred during delivery. Am I entitled to sue?
Obstetrical cases are some of the most common types of medical malpractice suits. Our team has considerable experience in this area. We understand that cases turn on an analysis of the delivery of the injured newborn, which is why we have medical experts ready to review the chart to see if the delivery was substandard.
I have been involved in a serious motor vehicle accident. Am I entitled to sue?
If your injuries are permanent and serious, you have a claim.
Why should I consult Strype Injury Law?
With decades of experience and success in trying complex personal injury cases, our team is dedicated to helping victims of catastrophic injuries understand and achieve their new potential by negotiating or litigating settlements that adequately address their post-injury lifestyle and medical needs.
We've earned a strong reputation for persistent and effective advocacy that often results in protracted litigation—meaning we work until we secure the maximum possible settlement. At the same time, you can rest assured that our culture of client support, communication and education will make the often complex litigation process more manageable for you or your family.
How much will it cost to hire Strype Injury Law to represent me?
Nothing but your time. A short telephone conversation with one of our experienced staff will help us understand your case. After that, we'll discuss the details of our contingent fee agreements during your first consultation, which is free. It's important to note that we only get paid if we win.
Please bring the following items with you to your consultation: valid photo ID, drivers' license, health card, SIN, MVA report, medicals and any other records pertaining to the case (i.e., insured's file).
What if I can't come to your office?
We will come to your house or the hospital.
Why is trial experience so important?
The vast majority of lawyers in practice today have little or no trial experience. Insurance companies understand this. If your lawyer does not go to court regularly, the insurance adjuster knows that your claim will be settled before trial, often for less money than you are entitled to.
Get a Free Injury Case Evaluation