YOUR ADVOCATES. YOUR PERSONAL INJURY LAWYER.
INJURED IN AN ACCIDENT? LET US HELP. IT'S WHAT WE DO.
After an accident, victims and their loved ones are often left in shock, wondering what they should do next. This is a confusing and challenging period of your life, but the right personal injury lawyer can help you move forward. We will explain what your rights are, and guide you through the litigation process.
We are quite sure that no one else would have fought as hard or as long, or knew the legal processes as well as Strype.

Kelly Anderson
IMPORTANT QUESTIONS TO ASK WHEN CHOOSING A PERSONAL INJURY LAWYER
How to select a law firm
Can They Go The Distance?

Is there proof that they'll help you from beginning to end, no matter how long it takes?

Have They Seen Success?

Is there proof that they've had success with complex personal injury cases?

Do They Provide Additional Support and Access to Medical Professionals?

Are they committed to supporting you and your family throughout the case?

Do Their Practice Areas Meet Your Needs?

Does the personal injury firm's core practice area fit with your case?

Do They Think Long-Term?

Has the personal injury lawyer taken the time to understand your lifestyle and medical needs and used that information to determine fair compensation.
Here's Why You Should Choose Strype
Our goal is to help you achieve your full post-injury potential. To do that, we will negotiate with your insurance company and/or litigate for as long as it takes. We will fight for you.
Litigation can take months, and in some cases, years, because most insurance companies won't easily settle a claim. They know how expensive it is for law firms to continue to advocate for you without receiving any money up front. But most insurers know Strype will do whatever it takes for their clients' needs to be met. Insurance companies monitor and rate lawyers. They know which firms will settle quickly and which ones will persist to secure a reasonable settlement or take the case to trial if necessary.
"Insurers know that Strype will go the distance to ensure our clients' needs are met"
We are dedicated to helping you recover and return to your life as much as possible after an accident. That's why we prioritize being an advocate for our clients.
At Strype, we:
Do not charge for initial consultations. We carefully analyze the facts of a case to determine whether it can be won before we take it on.
Will connect you with doctors and other medical specialists during the litigation process to obtain an expert's opinion. That expert will provide evidence to support your claim. Our courts look to these opinions to evaluate the damages in each case. These expert medical professionals are also highly experienced in testifying in court.
Do not charge you unless we achieve a successful settlement.
Each Day, We Work with People Whose Lives Have Been Forever Changed by the Negligence of Others
We approach every case with two goals: if a reasonable out-of-court settlement can't be reached, we will litigate for as long as it takes for you to obtain fair compensation.
Our second goal is to develop a supportive relationship with you and your loved ones. We focus on two things: the dignity and respect you deserve as an injured party, and maintaining clear and consistent communication with you to help you navigate this challenging period.
"When The Long Term Disability door is closed, Strype Injury Lawyers find another way in"
MacIvor v. Manulife, Supreme Court of Canada Decision regarding a successful client case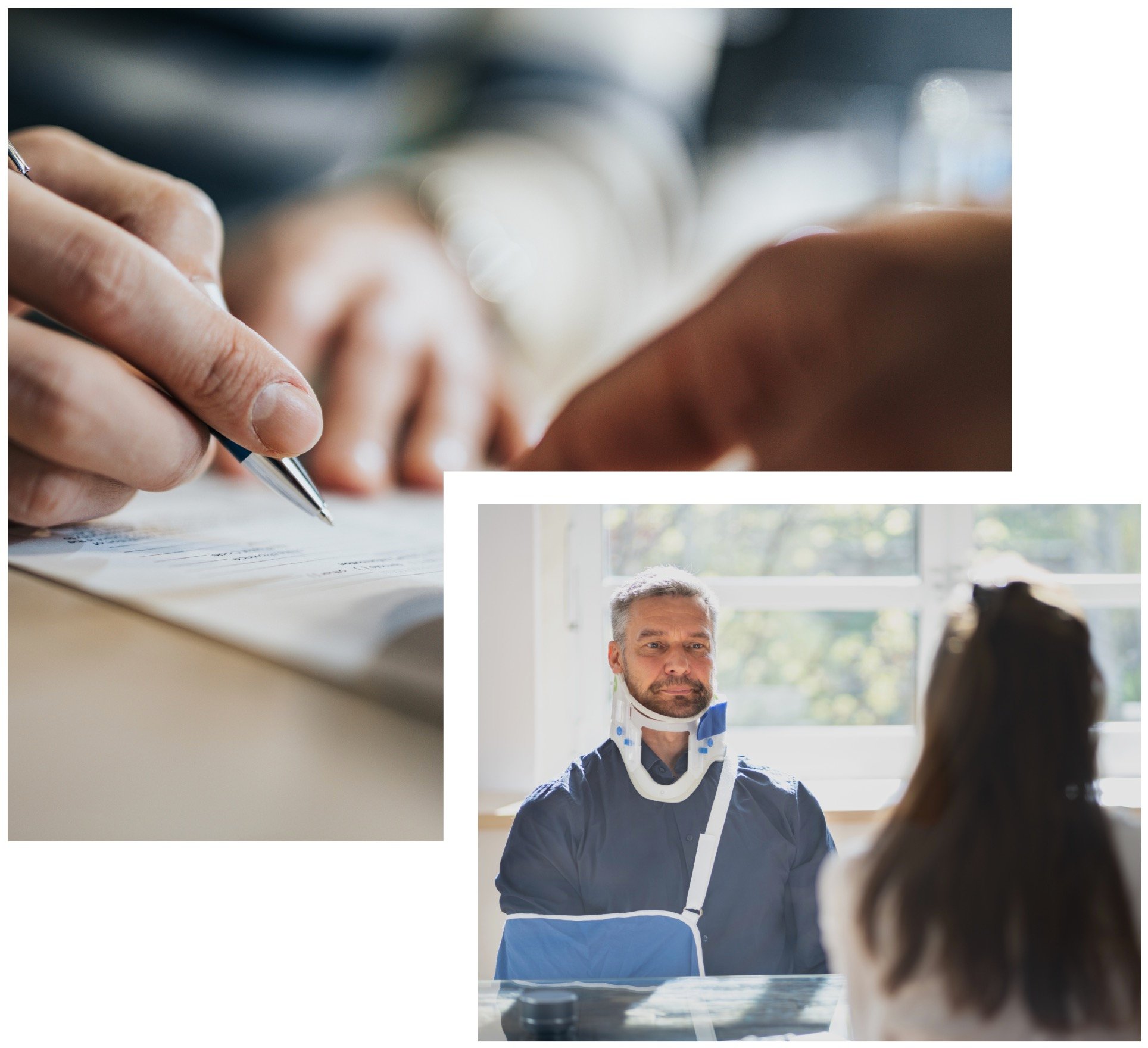 STRYPE IS DEDICATED TO ENSURING YOUR ACCESS TO JUSTICE
We are a personal injury law firm that takes care of its employees, provides excellent service to our clients, and can easily conduct virtual meetings or examinations.
Reach Out to us and have your say