Former MPP advocates for "Phones Down" law to combat distracted walking
Yvan Baker's bill includes fines for cellphone use while crossing roadways.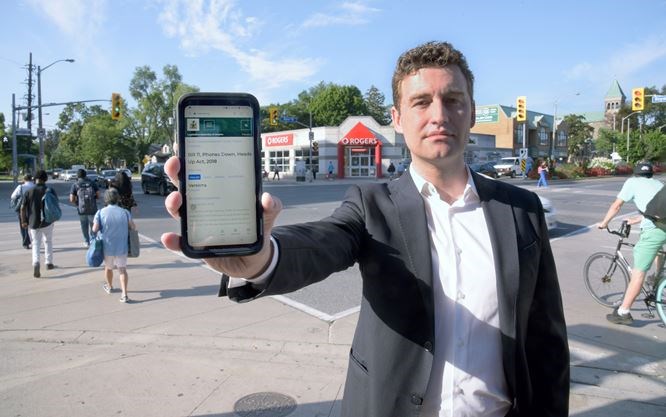 A new study reporting the impact of cellphone distraction on pedestrians has revived Yvan Baker's advocacy efforts on the behalf of his so-called "Zombie Bill."
The Phones Down, Heads Up Act — which effectively died in the Ontario Legislature when its one-term Liberal MPP author lost his bid for re-election in Etobicoke Centre on June 7 — aimed to ban pedestrians from using cellphones and other mobile devices when crossing roadways.
Had it successfully passed, Baker's Bill 11 would have seen the enactment of incremental fines against distracted walkers: $50 for the first offence, $75 for the second, $125 for the third and beyond — penalties he said might have acted as a deterrent against the "increasingly dangerous" practice of texting and walking.
Read the article, here: https://www.toronto.com/news-story/8818387-former-mpp-advocates-for-phones-down-law-to-combat-distracted-walking/